Branding Your Intellectual Property – Register A Wordmark in the European Union
Many of our clients come to us as they are developing either current services to offer in another country and/or language, or when they are in the startup phase themselves. They are reviewing their website, adding new translations to products and packaging, and generally updating their catalog to better communicate with clients or potential clients. As we work primarily in Europe, we thought it would be interesting to do a little research on branding in the European Union, and let our readers know what it takes to sell your product or service in the EU.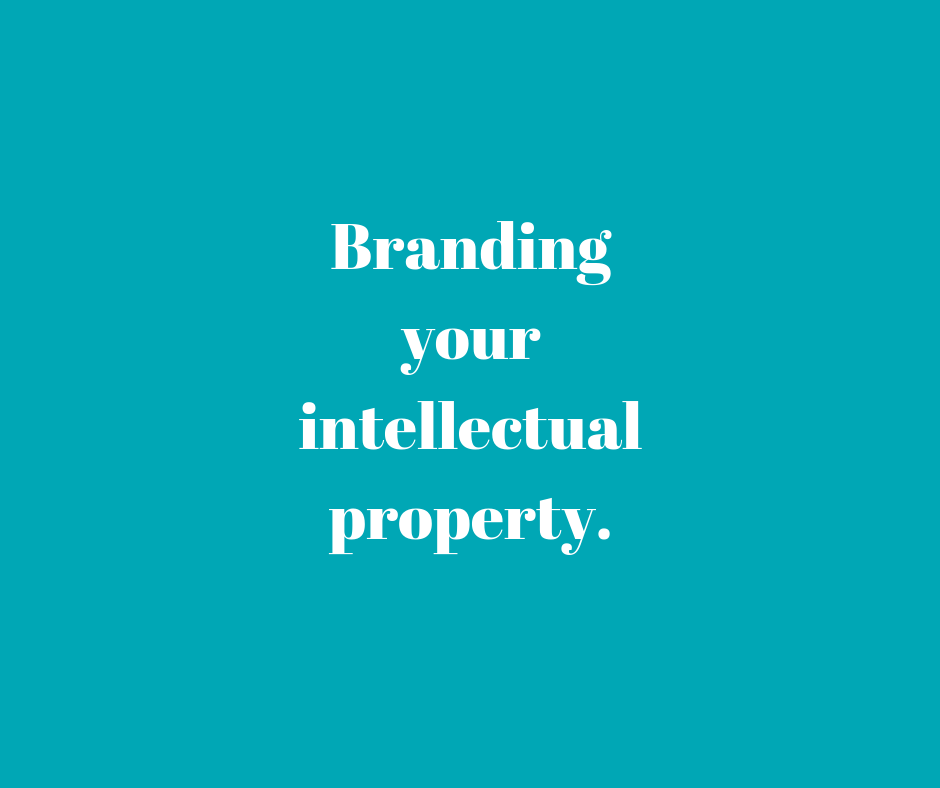 While many clients sell physical products, the protection of intellectual property is extremely important for the promotion of innovation and creativity, principles that most European companies strive to maintain. While the European Commission does work to harmonize the laws overseeing industrial property rights in the EU member states to avoid barriers to trade and create efficient systems, there are still some complexities to the international system.
But first, what is intellectual property? And why should I care to register my intellectual property?
Intellectual properties are original ideas or designs. Just like you might want to patent an invention to prevent someone from stealing your idea and selling that invention as their own, intellectual property like songs, literature, poetry, designs, logos, etc. also needs to be protected. Intellectual property rights protect any person or company's intangible assets, thus allowing owners to benefit financially from their creative and innovative activities. Now that many EU firms provide services and compete based on innovation rather than manufacturing, as it used to be, registration of your intellectual property is ever more important.
So, how do I register my intellectual property? And where?
Intellectual property should be registered in the country where the owner plans to use it. If I want to use my registered trademark in Germany, but I only have it registered in the United States, then there is nothing stopping anyone in Germany from copying my mark. While some countries do grant the right to the person who uses the mark first, generally speaking, you are more likely to be protected if you actually register.
In the European Union, A registered European Union Trademark (EUTM) grants recognition and protection in all 28-member States of the European Union. The member states of the EU are: Austria, Belgium, Bulgaria, Croatia, Cyprus, Czech Republic, Denmark, Estonia, Finland, France, Germany, Greece, Hungary, Ireland, Italy, Latvia, Lithuania, Luxembourg, Malta, Netherlands, Poland, Portugal, Romania, Slovakia, Slovenia, Spain, Sweden and the United Kingdom.
European Union Trademarks are also recognized in the following territorial dependencies of EU member states:
Finland – Aland Islands.
France – Guadeloupe, French Guiana, Martinique and Reunion.
Portugal – Azores and Madeira.
Spain – Canary Islands and Ceuta and Melilla.
United Kingdom – UK legislation states that European Union trademarks (EUTMs) shall be recognized automatically in the Isle of Man, Jersey and Gibraltar. However, given the vote for Brexit, negotiations regarding EU recognition in the UK are still going on.
To register your wordmark or trademark, you can contact the European Union Intellectual Property Office (EUIPO), which is actually located in Alicante, Spain. A decentralized EU agency, the EUIPO coordinates between the European Commission and local Intellectual Property (IP) offices in EU Member States. The EUIPO established the European Trade Mark and Design Network which allowed member states to share best practices so that the systems can become more integrated. The EUIPO also works to protect European intellectual property from infringement in other countries. For a fee, you can register your trademark at the EUIPO website, and ensure that your intellectual property is protected. You could also register your trademark throughout the rest of the world, if necessary. Third party firms help in case you are unsure about how to proceed.
Once your brand is registered where you want to conduct business, remember that we can help you with the communication services required to reach your target market and communicate with your local markets effectively. Our network of linguistic specialists can assist with your application materials, and be sure you have all your legal documents translated into the necessary language for registration!