Building Your E-Commerce Business
5 Things to Keep in Mind
So, you've had your big idea and decided to take the leap: you're going to build your own e-commerce business and you're going to harness the power of the internet to work with world leaders like Etsy and Amazon to sell your product or service all over the world. Congratulations! Now what? Now is the time to create a strategy that is sure to make your e-commerce business successful, and we have some ideas for you.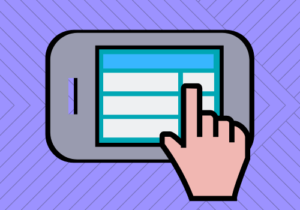 1. Focus on UX!
UX is your user's experience. This is literally how the user will interact with your e-commerce site and will greatly affect the potential customers' willingness to buy. Nobody wants to have to navigate lots of tabs or click and scroll through long lists. Start by creating a map of how you want your site to look. You can use a tool like GlooMaps to create a kind of skeleton for your site. Think about the different ways you can organize your catalogue of products, and brainstorm the most logical, intuitive connections so that users are not confused by your site. Consider things like navigation, font size, site speed, site responsiveness, and breadcrumbs. In case you are unfamiliar with the term, breadcrumbs are the way that users can return to where they were before. You want to be sure there is an easy-to-identify trail for your user to follow. Be sure your site is responsive as well and works well on mobile technology. Most users today are browsing from phones or tablets, so your site needs to be able to run on those platforms, as well.
2. Add a live chat agent
While your site content will surely be engaging and users will be interested to dive in and read, a live chat agent is still useful. Keep in mind, most users are pressed for time, and we've all become to used to the convenience of fast search engines like Google, so most users like to engage with a chat agent that can answer their specific questions quickly without going through the content of a site.
A live agent chat is useful, and generally simple to integrate. Zendesk is a great option for simple, streamlined ticketing and customer service when your site is up. You can see where users are located and speak with them directly when they are on your site, in order to answer questions and even persuade to buy. The downside to a live chat agent is that it does require a person to be constantly monitoring your site, but if sales are your objective, and with an e-commerce business we assume they are, then this is a great, useful tool to persuade your site's users.
3. Use single-variable split tests
A split-test is when you use two separate interfaces to test users' reactions as they navigate your site. This is a crucial part of any successful online business, so you definitely need to be using them! While you could show your users two completely different pages, we suggest an alternative strategy. It is best to change just certain variables of your page, such as the price, image shown, or description, so you can track what it is about the different pages that contributes to different user behavior. WordPress, Shopify, BigCommerce and Magento all give you the ability to engage in single variable split testing, so consider using one of those platforms to build your site. Get creative with the variables you change and track how users interact. This data will be incredibly valuable as you develop your site.
4. Test different products on your home page
Switch out the products you include on your home page to test users' engagement. You don't know how your customers will react and whether the new product is worth your investment. Similar to the single variable split test, this will allow you to gauge your users' interest. Try putting out previews, or even giveaways of new products before placing big orders to test your market and get a feel for whether the new product will be successful. The last thing you want is a lot of overhead!
5. Work with a developer you trust
If you want your site to really shine, we suggest you hire a professional developer. However, this can be tricky, unless you are an expert in coding, because you don't want to become overly dependent on the developer you hire. Some developers and designers, without even meaning to, create complex back-end sites that leave their clients confused and unable to make useful changes on their own. WordPress, Wix, and SquareSpace are some do-it-yourself options to build your e-commerce site, you may want something that they are unable to offer, or you might not have the time to handle keeping up with your own site. If you have an amazing design in your mind, consider shopping around for a developer who can work with you in the long term and be sure to keep your site up to date and on the cutting edge of technology. Develop a trusting working relationship, and touch base frequently to go over your site's analytics and improve visibility through SEO.
We hope these tips will have you on your way to getting your e-commerce website up and running successfully.
Get your site built right the first time and you will save yourself time and money in the future!
You can also read: How to get the most out of your Instagram account!