Getting the most out of your Instagram account.
If you or your business don't have an Instagram account to promote your products or services, we highly suggest you set one up.
Instamarketing appears to be crucial for generating leads and sales, and can be extremely effective, especially for service providers in the digital marketing industry.
Today's consumers are constantly bombarded with photos, videos, and increasingly creative content, and you need to be sure to stay on top of the trends!
How can you do that?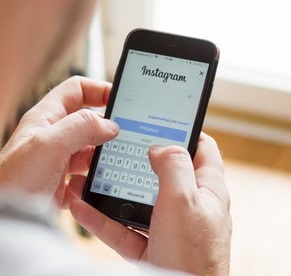 First, get to know Instagram
The application is a social channel that allows you to take photos and video, adjust them with any number of filters, and share them with your social network. The photos can be automatically posted on other social networks like Facebook, and Twitter, as well. This makes your instamarketing strategy consolidated and simple, allowing you to share your content with one simple application.
How do I know what to photograph?
Well, ask yourself some questions. What is the objective you wish to achieve? What is the tone and/or style that you want to portray of yourself or your business? What kinds of images will reflect your identity? Who is your audience? Give yourself some time to experiment before you set up an official account. Be sure you understand how the app works, and observe how other users are promoting their businesses using the app.
Products or services
As someone interested in your industry, what kinds of images will engage your audience? Maybe you are in logistics and transportation: photos of new technologies allowing for improved transportation would be interesting to your customers. New shipping technologies may not sound sexy, but they can make for some amazing images. Invest in drones and get some above air shots of the port you operate in, for example.
An important thing to think about is your Instagram handle. That is the name that will be associated with your account, and the way people will interact with you. Be sure to be consistent across your public social media accounts so that your customers and clients can identify you with whatever medium they prefer.
A great way to use Instagram to engage your audience is to highlight your current customers or clients. Ask them to provide reviews, and if they would be willing to appear in an image. Everyday people using real-life products are relatable and people like to connect with them.
Trickier than images though, tends to be the content that goes with them. How should you caption your photos? You've got the perfect photo, you've got the perfect filter, but now you want to get your post highlighted on the Explore page that is shown to the public, and you need the perfect content to do that. Good captions with effective call-to-actions (CTAs) is crucial.
Practical tips
Your content can be as long as 2200 valuable characters, and if the audience finds it engaging, you're on the right track.
Here are some tips:
Schedule your posts, instead of writing them randomly. That way, you can gather your thoughts and develop a strategy with a clear message to your audience.
Be sure to include an effective CTA.
Consider engaging the audience with a survey, question, or inviting them to tag a friend.
Create a brand hashtag to invite people to engage with your company.
Encourage followers to comment.
Engage actively with comments.
Consider contests or giveaways for users that engage with your post.
Use emojis to draw the eyes to your post.
Keep your brand voice consistent.
Study the hashtags pertinent to your industry.
These are just a few ways you can get started with Instagram to increase your business's social media presence.
Be sure to look out for typos before posting, and consider having an editor check your language if you are publishing in a language that is not your own.
We're here to help with that if you'd like us to check your brand! Enjoy playing with Instagram!