Official languages in the EU
The European Union is a fascinating political experiment that has sought to create a European identity for all citizens of the union's 27 member states. So how many official languages are in the EU? 
The EU has 24 official working languages: Bulgarian, Croatian, Czech, Danish, Dutch, English, Estonian, Finnish, French, German, Greek, Hungarian, Irish, Italian, Latvian, Lithuanian, Maltese, Polish, Portuguese, Romanian, Slovak, Slovene, Spanish and Swedish. 
However, The EU is home to over 60 indigenous regional or minority languages, spoken by some 40 million people. They include Basque, Catalan, Frisian, Saami, Welsh and Yiddish!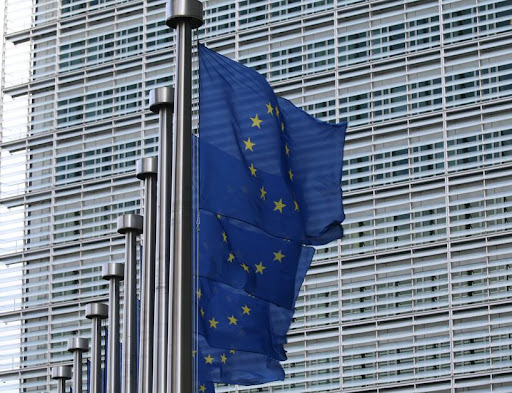 What are the most common languages spoken in Europe?
There is a debate about what languages should actually be spoken, where, and when. For example, English is the most widely spoken and used language, and French is close behind, as the French were one of the founding member states and insisted French remain critical.
The European Commission uses a tool called the Eurobarometer survey to keep track of the way the initiatives to spread language learning are working. The report issued in 2012 revealed that the most widely used mother tongue is German, followed by Italian, English, French, Spanish and Polish. 
It must be noted that the EU promotes linguistic diversity and supports language learning. Here are some of the reasons why the EU promotes linguistic diversity and language learning: 
Better language skills enable more people to study and/or work abroad, and improve their job prospects

Speaking other languages helps people from different cultures understand one another – essential in a multilingual, multicultural Europe

To trade effectively across Europe, businesses need multilingual staff

The language industry – translation and interpretation, language teaching, language technologies, etc. – is among the fastest growing areas of the economy."
Therefore, the EU has implemented programs, such as the Erasmus+ program, to assist citizens when it comes to language learning, and to fund initiatives that support the overall goal of increased spread of linguistic knowledge. 
Other initiatives the EU has used to foster language learning together with the Council of Europe and its European Centre of Modern Languages include cooperation with European Institutions' language service providers. The Commission itself has a Translation and Interpretation department which actively promotes education and training for linguists. The department also awards the European Language Label, which encourages new language teaching techniques.
The debate however remains as to how much investment should be placed on learning new languages and maintaining old languages. The EU's motto is "united in diversity," so the balance is delicate.