What is a Language Service Provider (LSP) and how to choose one
If you are expanding globally and have decided to outsource the multilingual content for your international markets, you may be looking to partner with the right language service provider. 
It is also very likely that you may have a few questions: How do I choose a language service provider? Do they know my industry? How do they select translators? What is their pricing? How can I know if the translations are good? 
This guide seeks to answer all these questions and help you make the right choice so that you can communicate effectively with your international customers. 
What is a language service provider?
A Language Service Provider (LSP) is a company or individual that offers multiple language services such as translation, localization, transcreation and copywriting. 
The services, languages or specialities LSPs offer can be very different, ranging from a small company specializing in a particular language combination, service and industry to international companies catering for multiple languages, services and industries. It is important that you define your needs and consider the following factors to find the right match for your business.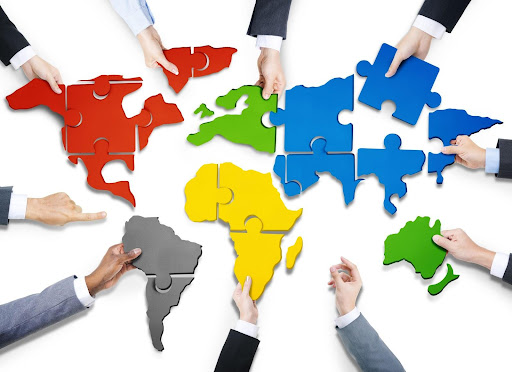 8 things to consider when searching for the right LSP
Languages needed
The first thing you should decide when selecting an LSP is which languages you need to translate or localize your content into and whether the language service provider can meet your needs. If you only need 2 or 3 languages, you can opt for a small LSP or even a freelance translator, but if you plan to release your content in many languages, a larger LSP will be better equipped to handle content in multiple languages.
A small language service provider usually gives more personal attention and greater flexibility in their offer. However, it is easier to manage all your languages with one LSP rather than working and overseeing the work of three or four separate translation agencies or freelancers.
Make sure that your language service provider has proven experience working in the languages that you need, and decide whether you want to partner with one or multiple LSPs.
Experience in your industry
Choose an LSP that also has experience in your industry and works with translators that are specialized in your industry. The terminology and nuances of a legal, medical or marketing text are totally different, and therefore an LSP that may excel in delivering a particular type of content, may not be the best choice for you. 
If you need to translate a travel or hotel website, choosing a translation agency that specializes  only in medical texts may not be the right option for you. 
With more than 15 years of experience in the industry, Ampere Translations is trusted by companies in a wide range of industries including marketing & advertising, e-commerce & retail, travel & leisure, IT & software, automotive and more.
Paola Manca – Founder & CEO at Ampere Translations
Translators hiring process
Whether you decide to work with a freelance translator or a translation company, it is vital to know the credentials of the translator who will work on your project and how many years of experience they have.
Ask the LSP what the hiring process is to qualify their translators. Are they native speakers? Do they need to pass a test? Do they specialize in any specific industries? Do they have credentials from professional associations such as the American Translators Association (ATA), Globalization and Localization Association (GALA) or European Language Industry Association (ELIA)? 
It is also important to consider that most translators work with various clients and can only produce between 2,000 and 3,000 words per day, so having an extensive team of language professionals available is key to ensuring the quality and timely delivery of the language services. 
Programs and software
CAT tools, website integrations or translation management systems are some of the tools and technology that can help you meet your translation and localization goals quickly and easily. 
Ensure your language service provider has the software capabilities you need to make the translation process smoother, from handling different types of translation files to tracking the status of projects and sharing documents.  
If you are not a fan of overseeing translation projects through hundreds of email threads and spreadsheets, partner up with an LSP that shares your vision. 
Workflow
LSPs often provide a single point of contact or a project manager responsible for your project. They act as intermediaries between clients and translators and make the process as smooth as possible. 
While in theory, this is a good approach, having direct contact with the translators through translation management systems can minimize the risks of miscommunication and errors. Check with your translation partner what their workflow is to see whether it fits your needs. 
QA process
Reviewing multilingual content in-house (for example, asking the employees of your subsidiaries in the respective markets) can be a valid method of assessing translation quality. However, employees without linguistic qualifications may not be able to uncover linguistic errors or know whether the right industry-specific terminology was used. 
Working with a translation company that follows best practices and provides a full translation, editing and proofreading service you can expect high-quality results and eliminate the need for your team to check the quality of your translations. 
Individuals and companies have different preferences in their choice of words or expressions, which are very valuable in defining a company's message. When assessing translation quality, we should always recognize the difference between mistakes and preferential choices. It is very helpful to understand these preferential choices and define the tone of voice of a company before the translation and localization process begins to ensure the best results possible. 
Paola Manca – Founder & CEO at Ampere Translations
Pricing and fee structures
The price of professional translation services can vary from one language services provider to another depending on factors such as fees associated with their services, language combinations or a minimum word fee.  
Like in any sector, there are different price ranges to choose from. Should you go for the most expensive option or for the cheapest one? Choosing the LSP with the lowest possible price may mean getting poor-quality translations and ultimately damaging your business reputation. It is simple. If the fees are low, how can they afford to pay a professional and well-experienced translator? 
Also, if you are establishing a long-term working relationship with your LSP, discuss whether they offer discounts and different price structures depending on volumes. 
Ready to talk to your audience in a new language?
Ampere Translations is proud to help companies expand on the global market, at fair prices. Through our consultative approach, you will easily understand what services you may need and how to make the most of your investment in translation. 
Partnering with a trusted language service provider will be invaluable to communicating effectively with your international customers – message us today!