Artificial intelligence at the Olympic games
Artificial Intelligence at the Olympics: Japan 2020
The next edition of the Olympic games will be held in Tokyo, Japan, and the organizers have truly pulled out all the stops. Japanese organizers have been investing extensively in research and development to ensure that this edition of the games is the most technologically advanced ever. Artificial intelligence, automated translation, facial recognition technology, and even 3-D athlete tracking will be among some of the new technologies that we will get to experience in Tokyo 2020.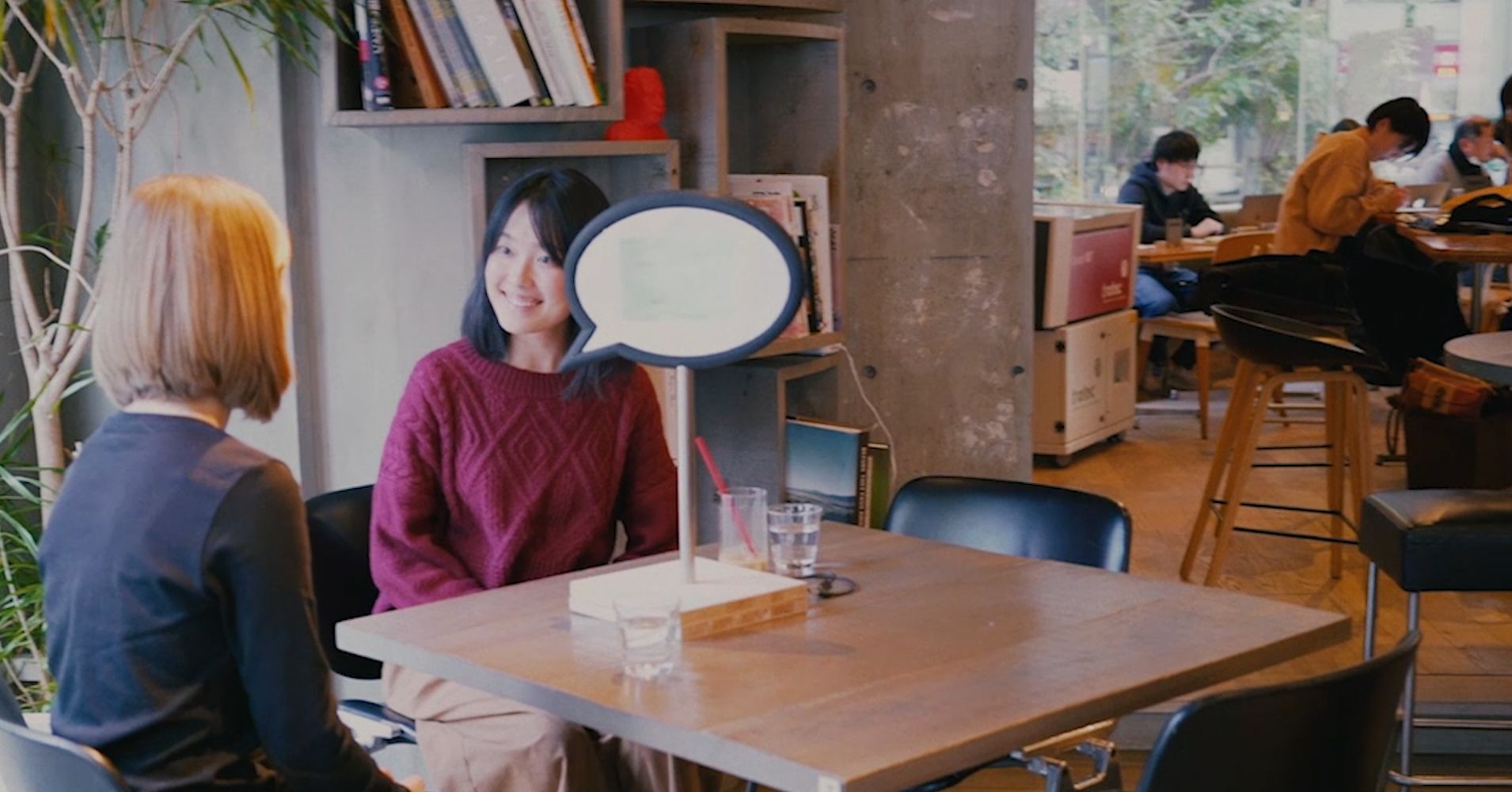 Real-time translations with pop-up chat bubbles & clouds
Imagine a comic book with characters speaking to each other through images of pop-up chat bubbles or through clouds. That world is what Japan wants the 2020 Olympic games in Tokyo to look like: a world where athletes, staff and visitors can communicate with a chat bubble that will translate in real time. The Fukidashi, as the technology is called, is a translation device that was developed by Panasonic. Its artificial intelligence (AI) team together with Tokyo accelerator 100BANCH have teamed up to create a gadget that consists of two screens that translate what users say to them in real time so that two people with different native languages can communicate directly in their own mother tongues.
Yumiko Shinohara, one of the team's developers was quoted in a CNBC article as saying,
"for Japanese [people], it is very hard to say hi to foreigners. Sometimes Japanese [people] feel very nervous when speaking to foreigners, so we would like to provide some trigger to start a more friendly, natural conversation."
While the Fukidashi is still in the development phase, it is currently able to translate Japanese, English, Chinese and Korean. Developers continue to work to incorporate additional languages.
Facial recognition technology
NEC Global, a leading technology firm, has announced that it will be providing a large-scale facial recognition system that will be used to identify over 300,000 people at the events, including athletes, volunteers, staff, and the media. This will be the first time any kind of technology of this kind is used at the Olympic games, and the implications are exciting, as facial recognition can go a long way for safety and security. The technology will be used to identify those who are allowed access to the different Olympic parks that will be scattered around the city of Tokyo. The technology can also be used to identify people in trouble, especially given the extreme heat that will be expected in late July 2020 in Tokyo. The technology has already been demonstrated in Tokyo and should be a great way to ensure the safety and security of the games.
Artificial intelligence powered 3-d athlete tracking technology
Finally, tech giants Intel and Alibaba have developed artificial intelligence powered 3-d athlete tracking technology that will be used for the first time in the Olympic games. The technology uses state of the art deep learning that extracts 3-d forms of athletes while they are training or competing. Multiple cameras create a mesh that would allow trainers and coaches to receive real-time biomechanical data. The data will allow for performance analysis and will allow for coaches to develop enhanced training techniques. This data will be incredibly important for the progression of world athletics. New training methodologies based on the actual biometrics of world-class athletes will allow for the continued improvement in sports.
The 2020 Olympic games are sure to be extremely exciting. With the opportunity to see how so many new kinds of technologies can affect athletics events, Japan is giving the world an excellent opportunity to learn from news ways to manage certain aspects of large, organized events, which is never an easy task. Crowd control, safety, security, communication, and enhanced training techniques should be just some of the exciting take-aways from the event.
We will continue to follow how communication and event organization will be handled in 2020. We are always excited to see arenas where world athletes come together and work together to communicate effectively despite linguistic, cultural, and practical differences. We can't wait to see how it all comes together.
You may also find this interesting:
How Facebook's artificial intelligence facilitate language translation