Machine translation post-editing: what it is and best practices
Machine translation (MT) is a cost-effective and quick solution to translate your content. But MT is still far from being as accurate as human translators (not to mention the inability of machine translation engines to capture the tone of voice of your brand or preferences to address your audience).
That's why Machine translation post-editing (MTPE) combines the best of both worlds: the speed of MT engines in processing large amounts of text and the expertise of professional translators. You can pre-translate your text using a machine translation engine and then a human translator will edit the target text to pick out any mistakes or inconsistencies from the machine translation. 
In this blog post, we will share some insights and helpful tips to approach Machine Translation Post-Editing. Read on to find out more. 
What is machine translation post-editing (MTPE)?
Machine translation post-editing is a process used to improve the quality of a text translated using a machine translation engine. A professional translator reviews the machine-translated content and makes manual corrections, such as amending grammar and syntax errors, spelling mistakes or incorrect terminology.
MTPE ensures that translations are accurate and convey the intended meaning, and it can sometimes involve adjusting the tone of voice or making appropriate cultural adjustments depending on your preferences. 
Light post-editing vs Full post-editing
How do you know how much post-editing is needed? The answer is it depends on your expectations and needs. If you're dealing with a blog post that is going to be read by a wide audience, you will need a more thorough post-editing than if you would like to translate an announcement for your employees. Therefore, we can talk of Light post-editing (LPE) and Full post-editing (FPE). 
Light post-editing
LPE involves making minimal changes to raw MT output, focusing only on ensuring that the final text is clear and accurate. The translator aims to make as few edits as possible and focuses on making sure the target text does not contain any errors that hinder the document's purpose. 
Full post-editing
FPE not only makes sure there are no errors in the target text but also takes into account other aspects of the text and ensures the translation 
is easy to read (for example, rearranging sentences), 

is consistent, 

uses the correct tone of voice, and 

is culturally relevant. 
Machine translation vs Machine translation post-editing
Machine translation is a technology that you can use to translate your content instantly, without requiring human intervention. For example, you can use Google Translate or DeepL to translate your Airbnb welcome kit from English into Swedish or German.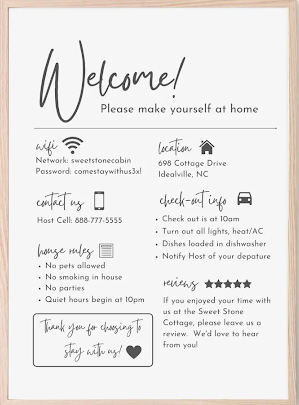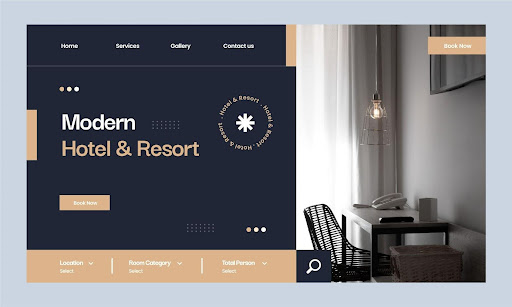 Machine translation post-editing best practices
If you think MTPE is the right solution for your business, there are some best practices that you can follow to set yourself up for success. 
Choosing a machine translation engine
There are a large number of MT engines to choose from including Google Translate, DeepL, and Microsoft Translator. When choosing the right MT engine for your text, take into consideration whether: 
it is suitable for a specific language pair (for example, is it widely used to translate from English into Danish?)

it is accurate for the subject matter of the text (for example,

Life Sciences

)

it can integrate easily with your website or

CAT tools
Some engines perform better than others and are more suitable for specific language pairs or subject matter. Choosing the most effective engine for your project can save a lot of effort and deliver the best results. 
Another option is creating a customized translation engine, trained using your own data. This will generally produce high-quality results for the documents that you usually translate since it will be trained using your own terminology or tone of voice. 
If you are not sure about which MT engine is best to translate your documents, the team at Ampere Translation will be pleased to help you. Get in touch! 
Preparing the source text
As with all translation projects, the source text should be accurate, error-free and consistent when it comes to the terminology used. If you have a complex sentence or a cultural reference deeply rooted in the culture of the source language, the machine-translated version will need a lot of editing. 
MT works better with short sentences (ideally under 20 words), simple grammar and texts without humour, creative expressions or cultural references where literal translation is possible. 
Paola Manca – Founder & Senior Consultant at Ampere Nordic 
Defining your tone of voice and editorial guidelines 
Your tone of voice is how you communicate with your customers: formal or casual, funny or serious…whatever your brand stands for, you need to create a document with all this information. 
Similarly, when a professional translator is editing your content, they need clear editorial guidelines to better understand what words, phrases and expressions go well with who you are and your values. 
Setting your standards of quality 
The main advantages of MTPE are reduced costs and quicker turnaround times than human translation. As long as the translation is accurate and you can understand the content of the message, MTPE output is considered good enough. 
However, it is a good idea to set your expectations around what types of errors to edit, such as, for example, correcting cultural errors that do not make sense in the target language or making sure the use of a formal or informal tone is consistent throughout the text. 
Assessing performance 
As you start using MTPE, it is important to assess the performance of the MT engine, including measuring MT quality by assessing how much editing your team does for each project. In addition to this, you can also calculate numerical scores to asses the "quality" of the post-edited content. 
MTPE made easy with Ampere Translations
Our comprehensive offer of translation services can provide you with the solution that best fits your needs, whether it is human translation, machine translation, or post-editing machine translation. Get in touch today to discuss your needs.