Machine Translation Vs. Computer-Assisted Translation
What is a machine translation tool? Is machine translation a CAT tool? Are machine translation and computer-assisted translation the same? The world of translation can feel complex at times, but it doesn't have to be! 
If you would you like to take advantage of the technology available in the translation industry, you're in the right place. In this article we will explain what machine translation is, what computer-assisted translation tools are and the differences between these two technologies.
What is Machine Translation and Computer-Assisted Translation?
Machine Translation
Machine Translation (MT) is a tool or software that translates text from one language into another without human support. Yes, tools such as Google Translate or DeepL do the whole job for you!  
However, there is not only one type of MT, they can be classified into three main categories.  
Let's take a look at how they work.
Rule-Based Machine Translation (RBMT)
RBMT systems rely on grammatical and syntactical rules developed by language experts to understand the relationship between two languages. RBMT analyses the words and the meanings they can have depending on the context. Since the translations are generated by rules, they are understandable, but not fluent.
Statistical Machine Translation (SMT)
SMT generates translations by analysing previously translated bilingual texts. This technology is able to identify relationships between words, phrases, and sentences in the bilingual text corpora and generates statistical models that are used to decide the most likely translation.
Neural Machine Translation (NMT)
Neural Machine Translation (also known as Neural MT or Deep Neural Machine Translation among other names) uses neural network techniques and artificial intelligence to predict the likelihood of a set of words appearing in sequence. NMT systems such as DeepL have become the dominant machine translation technology and it generally produces higher quality translations than RBMT and SMT.
Computer-Assisted Translation
A CAT (computer-assisted translation) tool is a software similar to a text editor with added features for translation. It supports human translators throughout the translation process with features such as translation memory, spellcheck and autosuggest. Some of the most popular CAT tools are memoQ and SDL Trados Studio.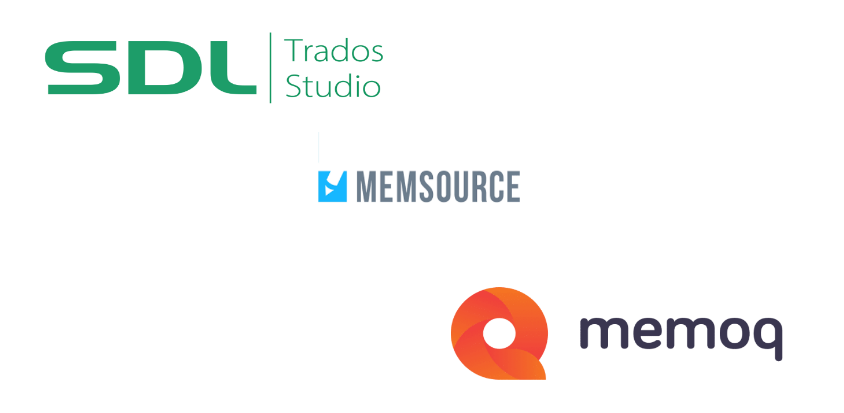 Some people get confused between machine translation and computer-assisted translation, but you can see that they are different. 
Machine translation is good to get the "gist" or substance of the translation, but you need a considerable amount of post-editing work (by a human translator) to obtain a text that is ready for publication. CAT tools, in contrast, are designed to help translators do their job faster and more efficiently, but they do not translate for you!
What is the difference between a CAT tool and Machine Translation?
When deciding whether to use CAT tools or machine translation, it is helpful to look deeper into the differences between them to make the right choice. Here are the main differences between a CAT tool and machine translation. 
Machine Translation Vs. Computer-Assisted Translation: Which one should you choose?
The most obvious advantage of machine translation is its cost, which is just a fraction of the cost of professional translation services (supported by CAT tools). But the biggest compromise of MT is quality: mistakes are frequent when using MT tools such as Google Translate. 
Nevertheless, MT is becoming better, and some companies are opting for the use of machine translation with post editing by a human translator. By combining MT and human translation, you can considerably reduce the cost of translation while ensuring that the text is correct. 
Professional translation services and CAT tools remain the best option for text with wide visibility such as websites and apps. 
If you are still unsure about whether to use machine translation or human professional translation services, get in touch with us and we'll find the solution that best suits your needs.